Good to Know
Why choose wood
Wood is naturally attractive and gives a feeling of warmth and quality to your home. Due to its aesthetically enjoyable features and longevity timber windows will add value to any individual home.
Wood is a completely recyclable material unlike other many other construction products.
Wooden can be treated and repaired throughout its designed life unlike upvc windows which have a tendency to discolour and become brittle over time leading to cracking.
The right choice for the planet
Nordica windows and doors are manufactured from sustainable, renewable forests. Principally sourced from hand selected Nordic softwood before lamination. Our supply chain is FSC certified to ensure an environmentally responsible choice for your building.
Every tree harvested from FSC Northern European forests are managed so that for every tree felled two saplings are planted. Nordic forests today can boast twice as many trees as were living one hundred years ago.
Today's responsible forestry methods now ensures that this natural resource is entirely sustainable - making it one of the only renewable construction materials in the world.
The secure option - as standard
With muti-point locking espagnolette and lockable keys fitted to all windows as well as to our doors. You can rest assured that your choice is right for you and your family.
Watertight, Weather tight and Energy (money) Saving
All our products are subjected to intensive factory and third party testing to ensure that your home is draught free and water-tight and warm.
The naturally good insulation properties of wood can now be further enhanced with the latest thermal engineering techniques together with modern energy efficient glazing. Thermal and Passive products in our range can now reach amazingly low whole window u-values as low as Uw= 0.77 W/m2K
In layman's terms our standard double glazed windows comfortably exceed the warmth saving requirements for current Building Regulations and our Thermal windows are over 100% more efficient than is required for saving heat, energy and money.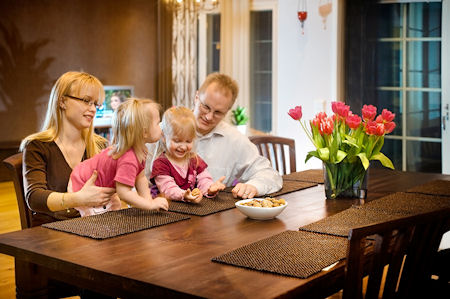 Timber windows and door offer safety, warmth and energy efficiency from a sustainable, natural source...

Nordica UK Supply factory finished timber windows, aluminium-clad windows, timber doors and aluminium-clad doors to homes and businesses across East Anglia: